I decided to start a blog to track my stitching progress and projects. Anyone who wants to comment or follow along is welcome.
For starters. Here's a project I finished just last night, just in time for Halloween. It took about a month of stitching and is done on 14 count aida.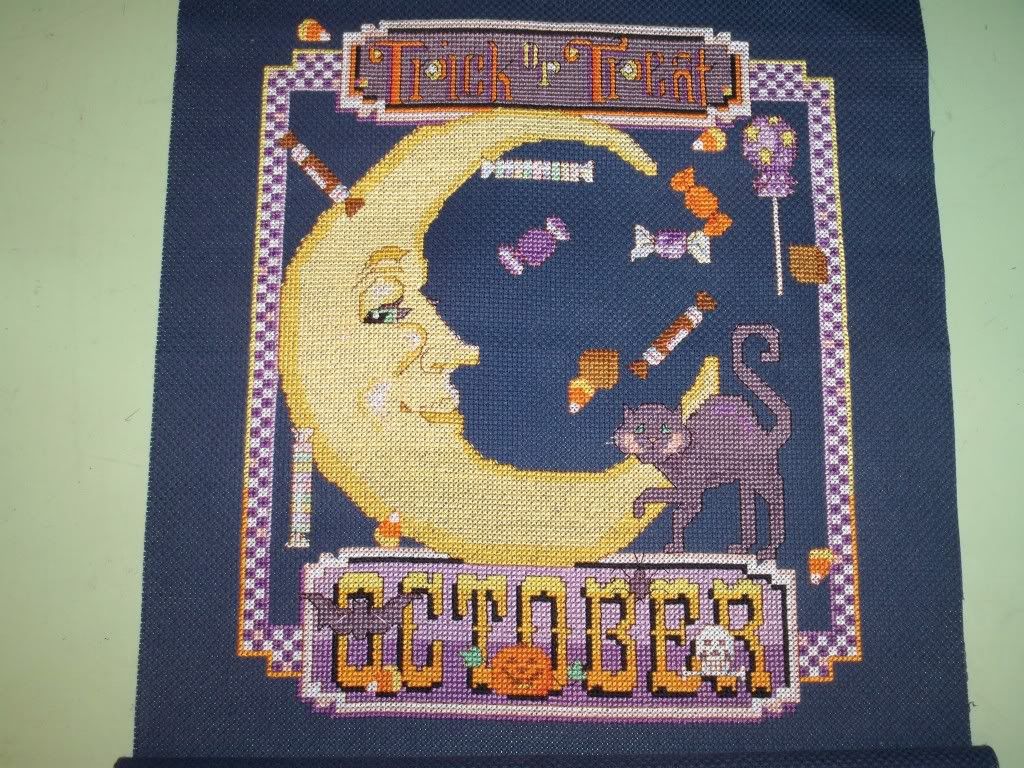 More projects coming soon.