This is the big project I'm currently working on. In the end it will look like this: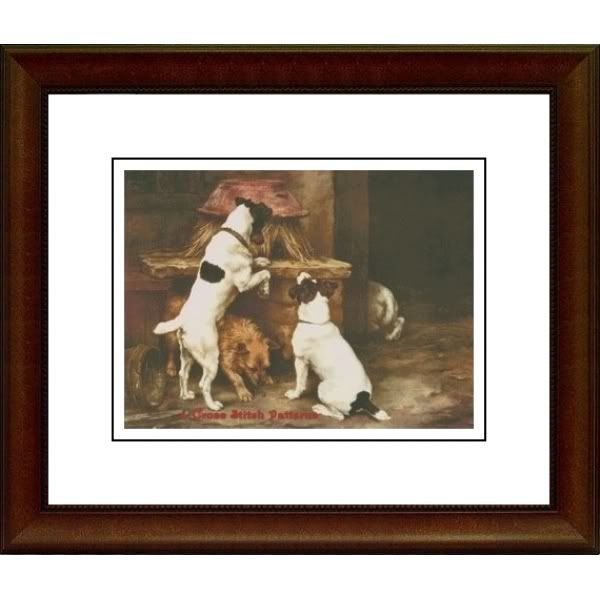 The pattern is available from http://www.crosstitch.victorianclipartdelite.com I'm stitching on 18 count aida using two strands of DMC floss. Here's my progress so far.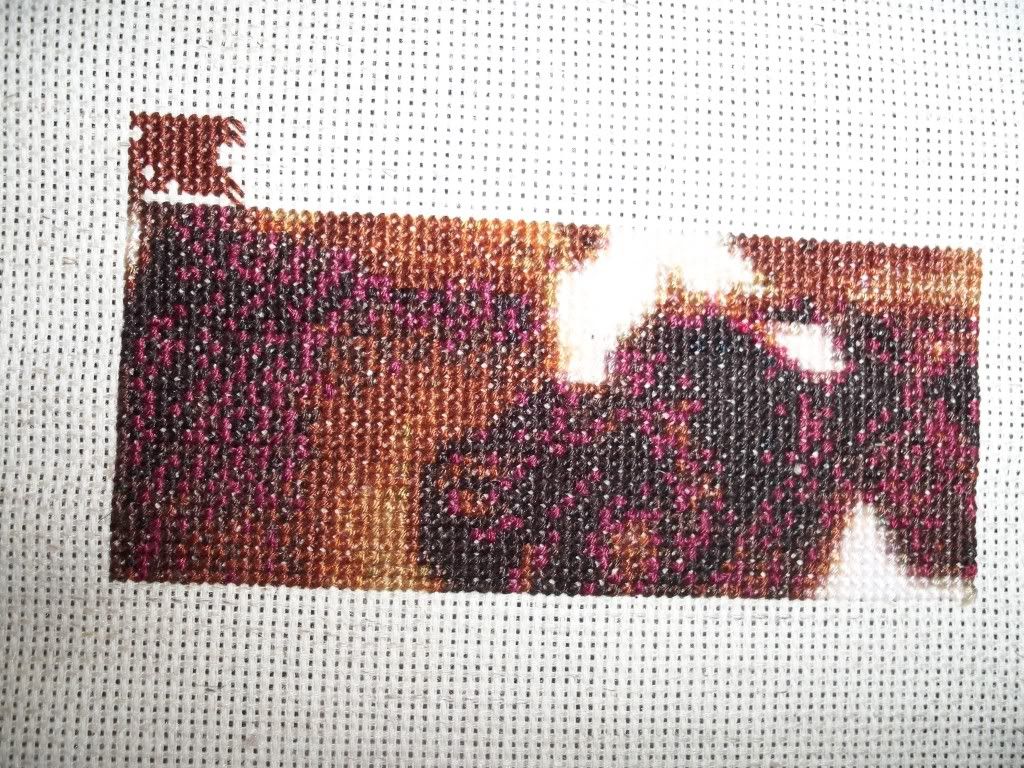 You can just see the head of one of the dogs starting to form. I hope to get a lot more done in the near future as this is to be a gift for my future in-laws who own a Jack Russel.